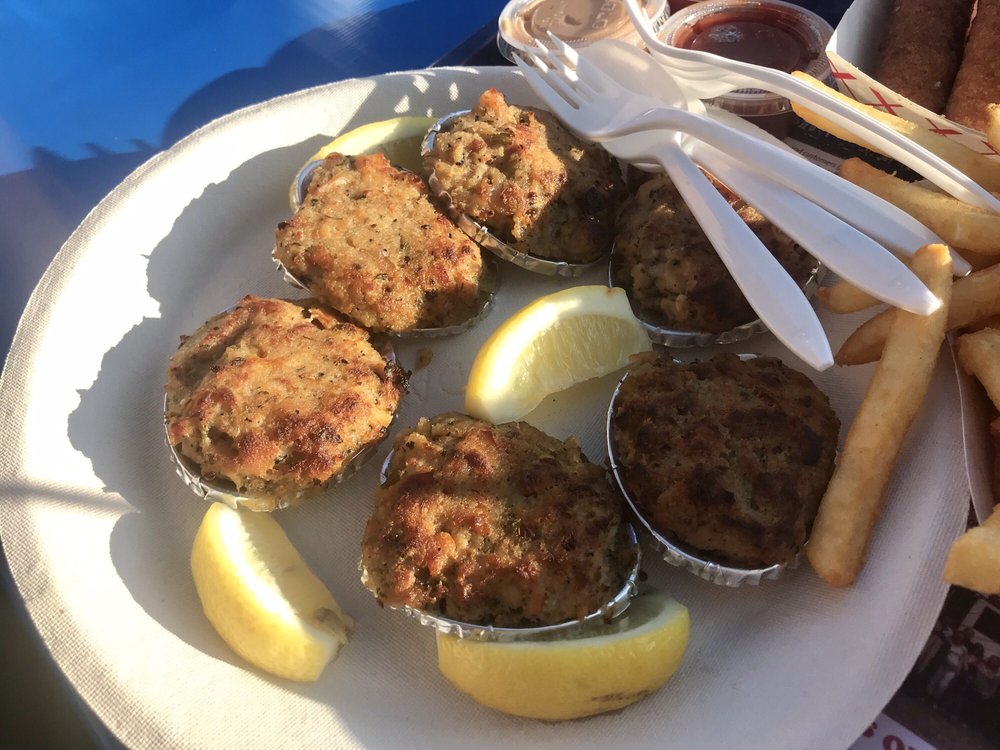 1 Serving
cherrystone clam
Ingredients
canned chopped clams 1 can for each dozen

bread crumbs

chopped garlic or garlic powder

olive oil

fresh parsley

Romano cheese grated

salt and pepper
Directions
Open clams (I put them in hot water - they open easily), take from shell and chop lightly.

Add canned clams with juice, cheese (big handful), chopped garlic or garlic powder, bread crumbs very slowly.

You don't want mixture to be too thick as it will continue to thicken as it absorbs liquid, olive oil (pour lightly over mixture).

Work in. Salt and pepper and fresh chopped parsley are optional and can be added anytime.

Spoon into scrubbed shells (to remove all slivers of shell) and bake until browned in 400° oven.
Category: Appetizers and Snacks