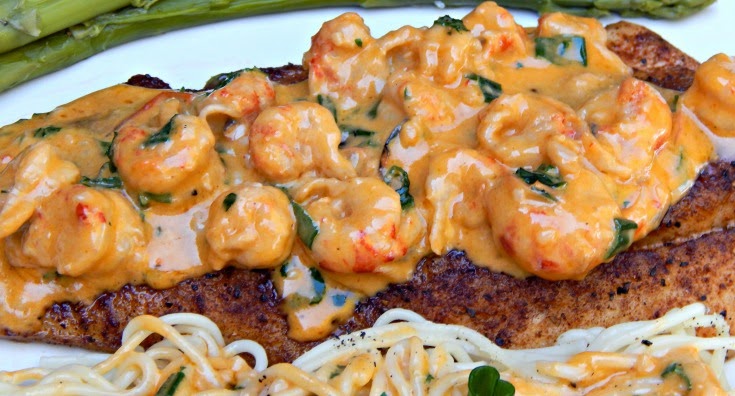 Ingredients
1 pound fish fillets thin

3 onions chopped

1 4 oz. can mushrooms drained

1 6 1/2 oz. can shrimp (or 2 cans)

1/4 cup chicken broth

1 tablespoon lemon juice

1 tablespoon white wine or more to taste

1 tablespoon parsley chopped

salt and pepper to taste
Directions
PAM a pot and saute onions.

Add rest of ingredients except mushrooms and shrimp.

Cook until onions are translucent.

Add more wine, chicken broth and water if needed to make sauce.

Mix in the mushrooms and shrimp.

PAM an ovenproof pan.

Add fish, pour on mixture.

Cover with foil and bake at 400° for 20 minutes. This can be microwaved - substitute wax paper for foil.
Category: Seafood