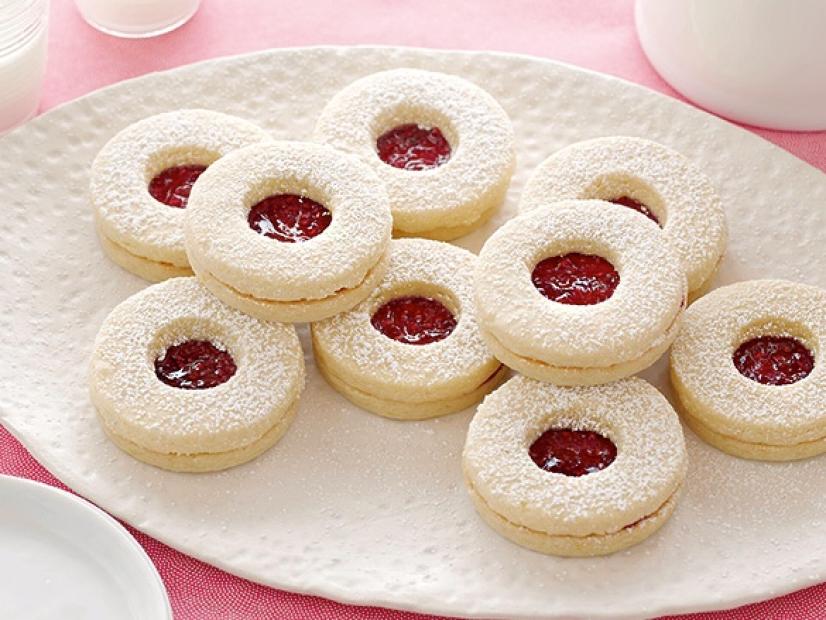 10 Servings very elegant and rich
Ingredients
1 cup butter

3/4 cup sugar

3 egg yolks

2 1/2 cups all-purpose flour sifted

1 teaspoon salt

red jelly

powdered sugar

slivered almonds
Directions
Have the butter and egg yolks at room temperature.

Combine butter and sugar.

Beat egg yolks and mix with butter mixture.

Add 2 1/2 to 2 5/8 cups flour sifted with salt.

Roll dough into small balls.

Flatten with thumb in center.

Bake at 325° for about 20 minutes or until just starting to brown.

While hot, place a dab of red jelly in the center of each cookie.

Sprinkle with powdered sugar and top with 1 unblanched slivered almond.
Category: Desserts