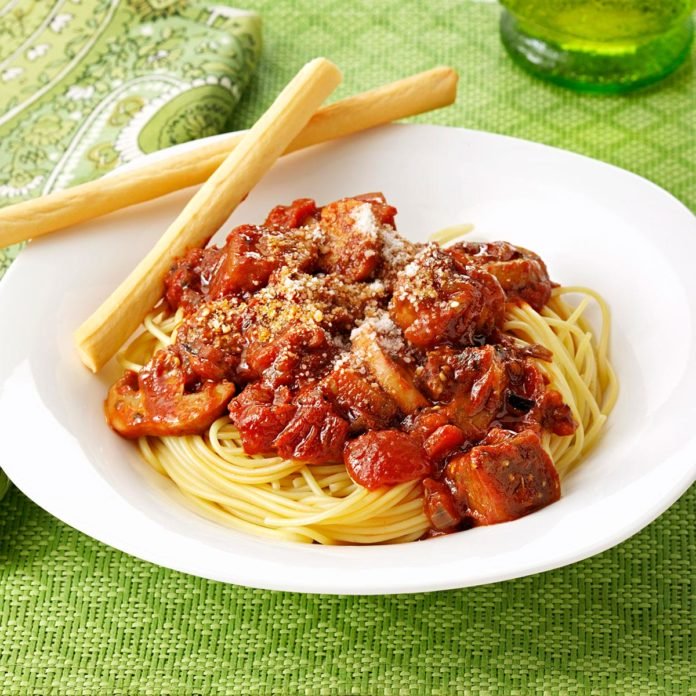 1 Serving
I would not use the sugar - instead grate a carrot.
Ingredients
1 large eggplant cut into 1" cubes

2 onions sliced

2 cloves garlic minced

1 tablespoon olive oil

1/3 cup dry white wine

1 28 oz. can canned whole tomatoes

1 15 oz. can tomato sauce

1/2 cup fresh mushrooms sliced

1/4 cup Parmesan cheese

2 teaspoons basil fresh or dried

2 teaspoons parsley

2 teaspoons oregano

1 to 2 teaspoons sugar optional

salt and pepper to taste
Directions
Using a non-stick pan combine eggplant, onion, and garlic in olive oil and wine.

Cook until eggplant is tender - about 1o minutes.

Stir both cans of tomatoes into the pan. Mix in mushrooms, cheese, basil, oregano, and parsley.

Break up tomatoes.

Heat to boiling.

Reduce heat and simmer about 45 minutes.
Category: Pasta, Sauces, Rice, and Grains