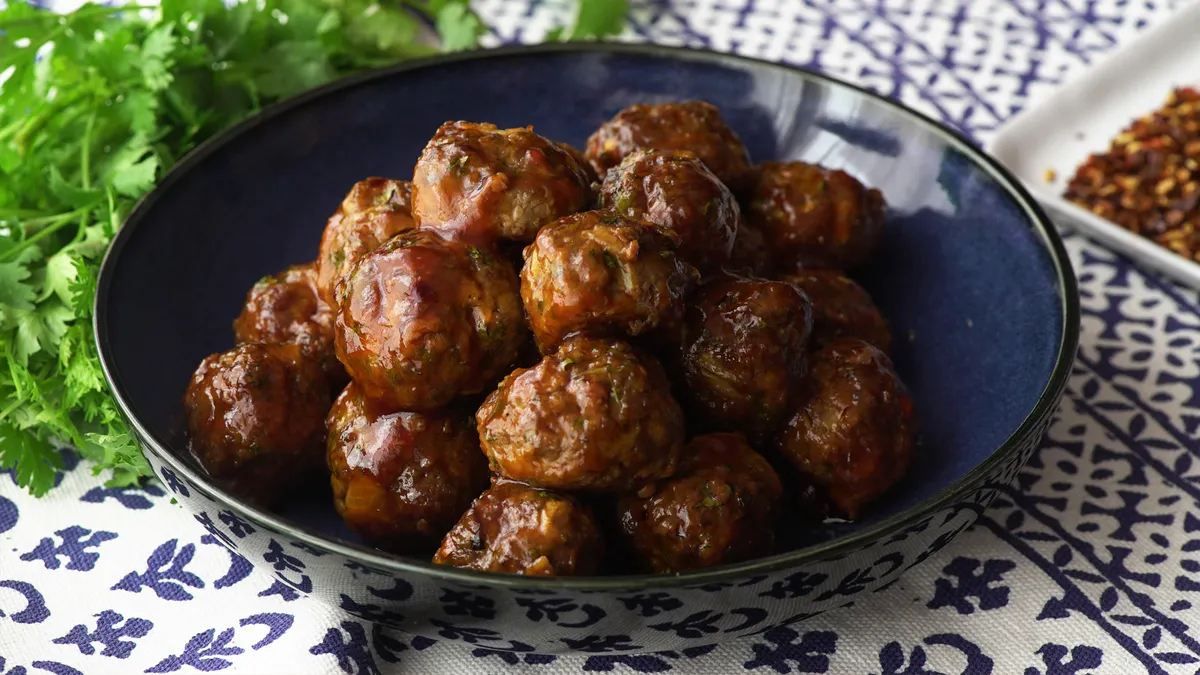 1 Serving
For every pound of chop meat, add:
Ingredients
1 cup Italian bread crumbs moistened

1 tablespoon parsley

1 teaspoon salt

1/4 teaspoon pepper

1/4 to 1/2 teaspoon garlic powder depending on taste

1 egg slightly beaten with 1 tablespoon water

1 teaspoon Italian seasoning

1/3 cup grated Parmesan cheese (Romano may be used also)
Directions
Thoroughly mix above ingredients with hands until blended.

Pam cookie sheet lined with aluminum foil.

Place meatballs on sheet and bake at 400° for 20 minutes or until browned.

Makes 12 - 3 oz. ball per pound of meat.
Category: Meats