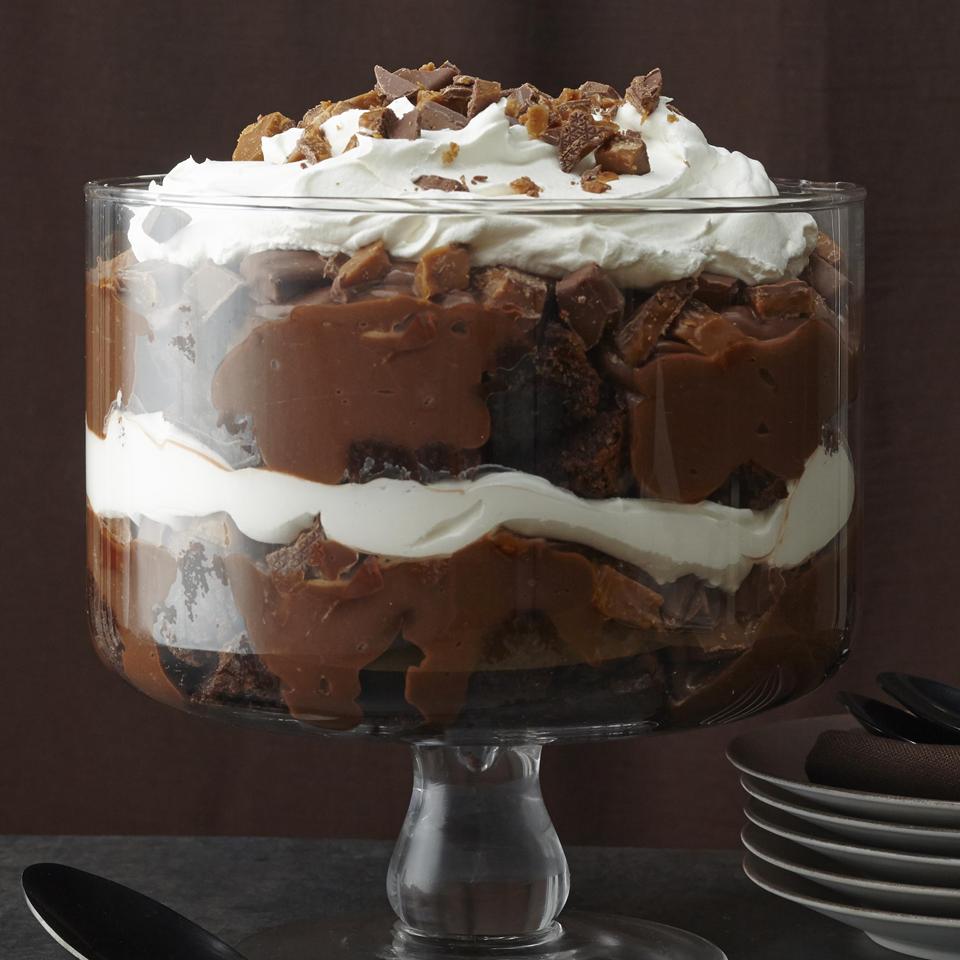 8 Servings from "Eat This…It'll Make You Feel Better"by Dom Deluise
Ingredients
4 eggs

1 cup sour cream

1/2 cup water

1/2 cup oil

1 package chocolate cake mix

1 package instant chocolate pudding mix

1 12 oz. package semisweet chocolate chips
Directions
Beat the eggs, sour cream, water and oil together in a large bowl until thoroughly mixed.

Add the cake mix and instant pudding mix.

Beat until smooth.

Stir in chocolate chips.

Pour into a buttered Bundt pan and bake at 350° for 1 hour.

When cool, sift powdered sugar on top.
Category: Desserts