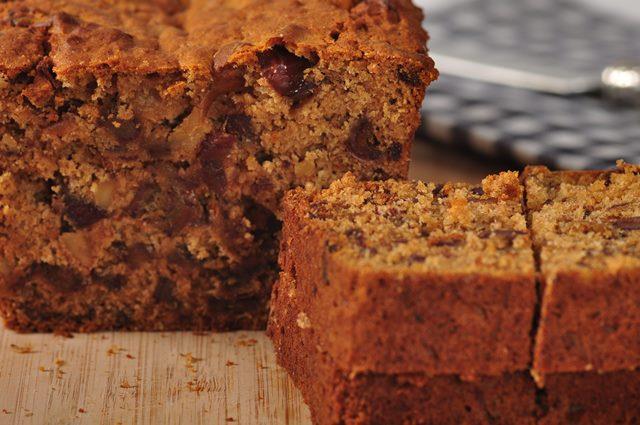 Ingredients
1 cup dates chopped

1/2 cup sugar

4 tablespoons butter

1 egg well beaten

1 teaspoon baking soda

11 3/4 cups flour

1/2 teaspoon salt

1/2 cup walnuts chopped
Directions
Preheat oven to 350°.

Butter a loaf pan.

Bring 3/4 cup water to a boil. Mix water with dates, sugar, and butter in a large bowl.

Let cool to lukewarm.

Stir in egg, baking soda, flour, salt and nuts and blend well.

Spoon into pan and bake for about 50 minutes.

Remove from pan and cool on rack.
Category: Quick Breads and Muffins