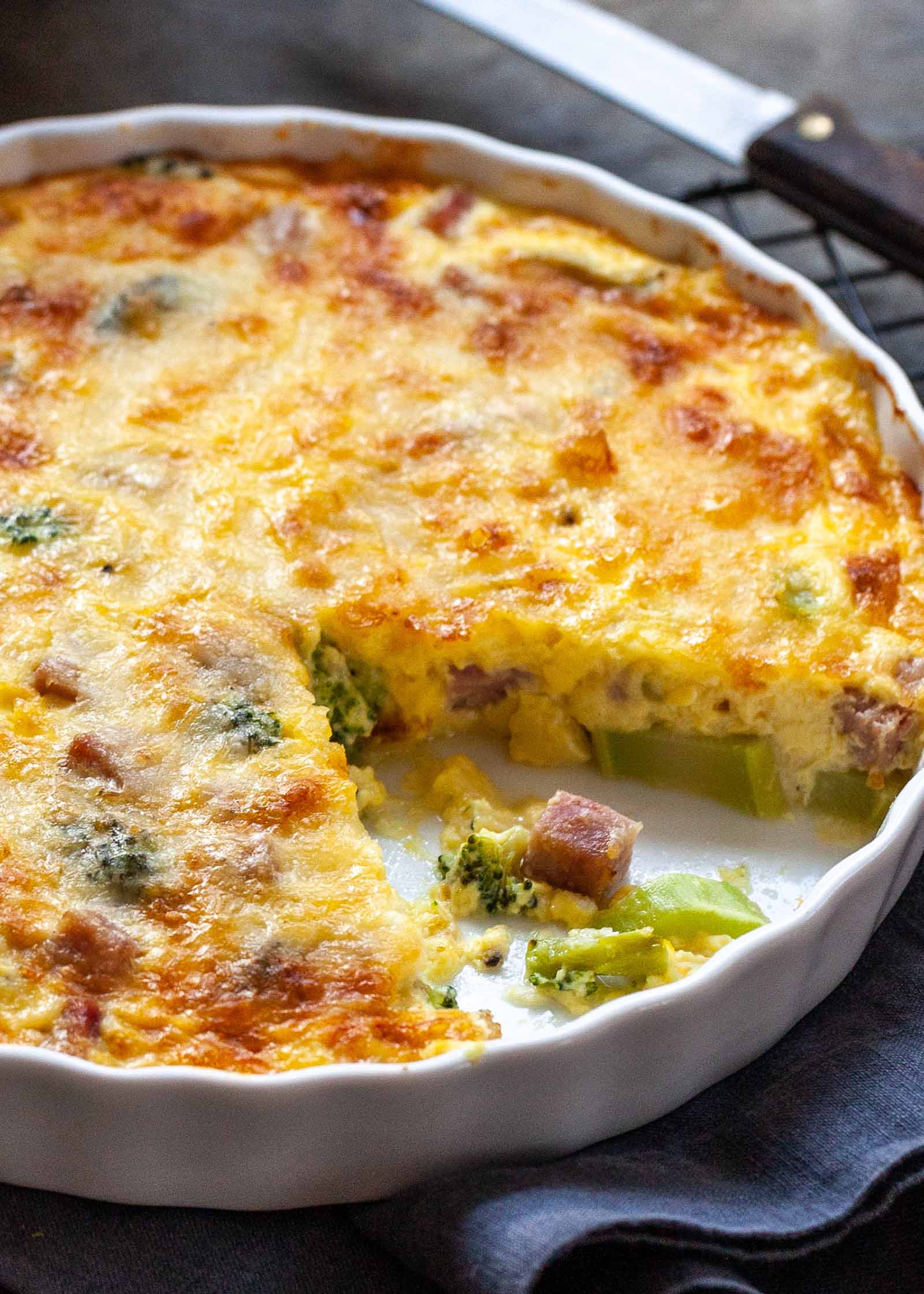 Ingredients
8 slices bacon cooked

6 ounces Swiss cheese

1 3 oz. package Durkee onion rings

1 tablespoon flour

1/4 teaspoon pepper

3/4 teaspoon salt

1 12 oz. can evaporated milk or evaporated skim milk

4 large eggs
Directions
Spray 10" pan with Pam.

Sprinkle crumbled bacon first, then crumbled onion rings and shredded cheddar cheese.

Place rest of ingredients in blender and blend just until combined thoroughly.

Pour gently into pie pan.

Bake in 375° oven for 30 to 35 minutes or until knife inserted in the center is clean.

Let stand 5 minutes and serve or reheat in microwave.
Category: Breakfast Foods