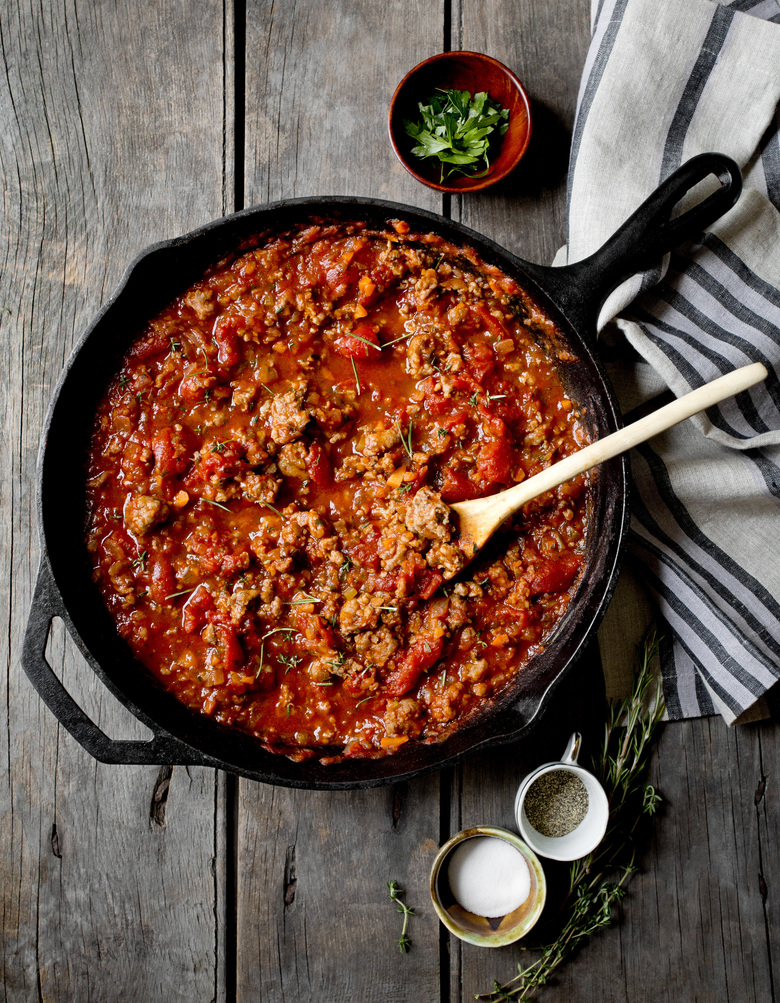 Ingredients
4 cloves garlic minced

onion minced

1 to 2 cayenne pepper seeded and chopped (make sure to use rubber gloves)

1/4 to 1/2 cup extra virgin olive oil

3 28 oz. cans crushed tomatoes

2 to 3 6 1/2 oz. can tomato paste

2 teaspoons salt

1 teaspoon sugar

3 to 4 fresh basil leaves or 1 tsp dried

1 teaspoon oregano

1 cup burgundy wine

10 to 15 browned meatballs

4 sausages browned
Directions
Saute onions, garlic and hot pepper in 1/4 cup olive oil and saute gently 2 to 3 minutes. Add tomatoes and cook for at least 30 minutes (I try and cook the tomatoes 1 to 2 hours).

Add paste, meatballs, sausages and wine.

Gently heat to boiling, stirring often.

Cook approx.

2 hours, checking to see if it needs more oil.

Add seasonings during the last 15 minutes of cooking.

Skim off any fat on surface.

To brown Sausages:

Put sausages in skillet with 1/4" water.

Cover and cook 15 minutes or until water evaporates.

Take lid of skillet and brown sausages for ~5 to 10 minutes.
Category: Pasta, Sauces, Rice, and Grains