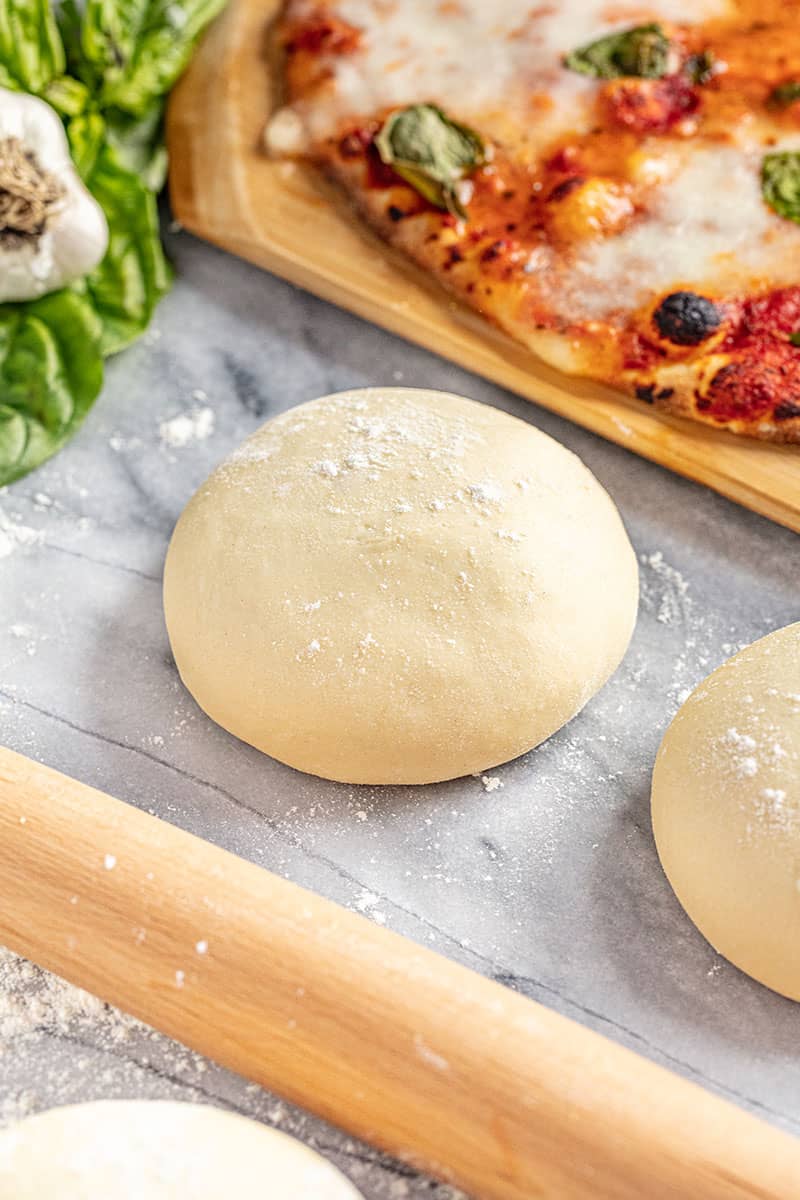 Ingredients
1 tablespoon yeast

1 teaspoon sugar

2 teaspoons salt

1/4 cup cornmeal

3 tablespoons whole wheat flour

3 cups bread flour

1 1/4 cups water plus an additional 1 to 2 tablespoons if the mixture looks dry

2 tablespoons extra virgin olive oil

1/4 teaspoon garlic powder

1 teaspoon Italian seasoning

1/2 teaspoon black pepper

1 pound mozzarella cheese

1 12 oz. can tomato sauce (with added garlic, spices and olive oil)
Directions
Have all ingredients at room temperature.

Place all ingredients in the machine.

Program for Manual and press start.

Remove the dough and let rest 10 to 15 minutes.

Roll out to fit pie pans. Spray pizza pans with non-stick spray and sprinkle with cornmeal. Place dough in pans.

Let rise until double bulk.

Spread a thin layer of pizza sauce on crusts and pre-cook for 7 to 10 minutes at 400° (Or until just starting to turn brown at the edges).

When ready to eat, add more sauce, cheese and toppings.

Cook for about another 5 to 10 minutes in a 400° oven (middle rack).

For a crispy crust take pizza out of pan

and cook directly on oven rack for the last 5 minutes of cooking.
Category: Yeast Breads