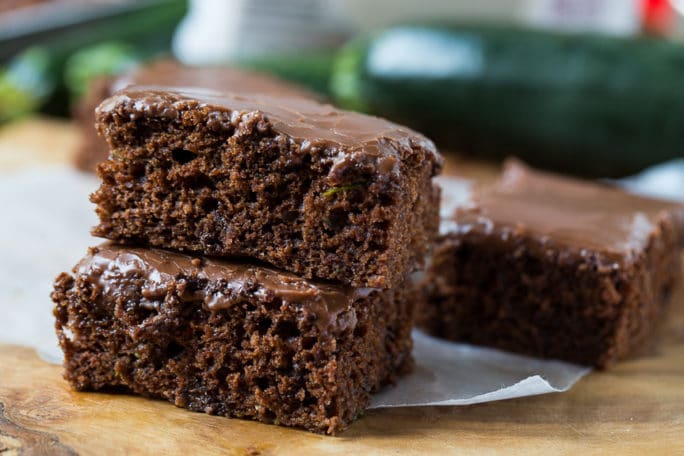 Ingredients
2 1/2 cups all-purpose flour

1/2 cup cocoa

2 1/2 teaspoons baking powder

1 1/2 teaspoons baking soda

1 teaspoon salt

1 teaspoon cinnamon

3/4 cup margarine

2 cubes sugar

3 eggs

2 teaspoons vanilla

2 teaspoons orange rind grated

2 cups zucchini coarsely shredded

1/2 cup milk

{"Optional"=>nil}

1 cup chopped nuts
Directions
Combine flour, cocoa, baking powder, soda, salt and cinnamon;

Set aside.

Beat together margarine and sugar until smooth.

Add eggs 1 at a time.

Beat well.

Stir in vanilla, orange peel and zucchini.

Alternately stir in dry ingredients and milk.

Add nuts.

Bake at 350° in greased and floured 10" tube pan or bundt pan for about 1 hour.

Cool in pan 15 minutes.

Turn out.

Drizzle with a powdered sugar glaze.
Category: Desserts