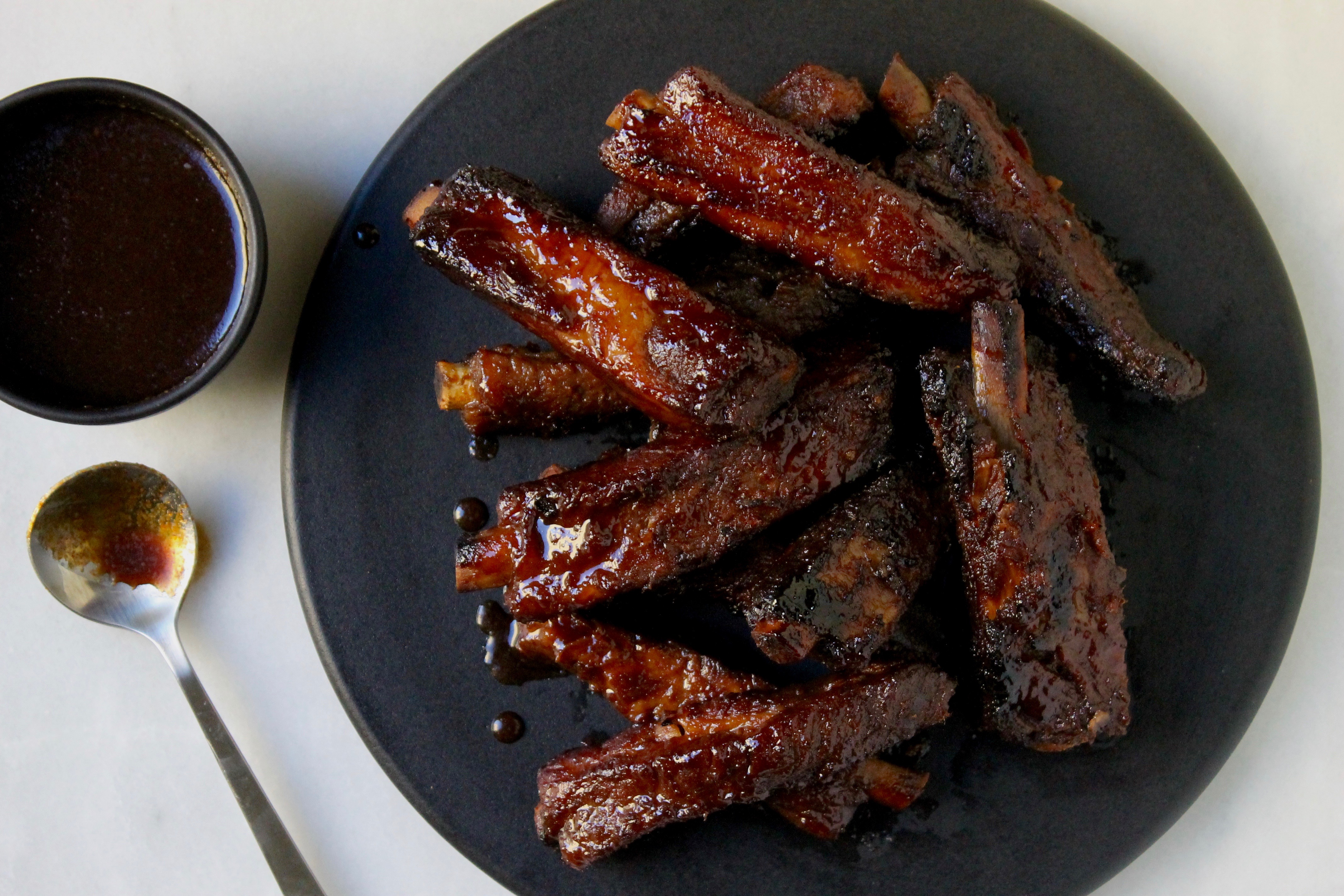 Ingredients
1/2 cup soy sauce

1 tablespoon honey

2 cloves garlic finely chopped

3 tablespoons sherry wine or vermouth

4 tablespoons catsup

4 teaspoons red food coloring

2 tablespoons peanut butter smooth

4 tablespoons sugar

1/2 teaspoon five-spice powder

1 rack of baby spareribs
Directions
Put all ingredients except ribs in blender.

Blend on low until just blended.

Marinate ribs in sauce overnight in the refrigerator turning once or twice. Precook in microwave 15 minutes. Grease oven rack and place ribs on it.

Put in a roasting pan partially filled with water (to catch the drippings).

Bake in a 425° oven for 25 minutes or longer if you like them well done.Brush occasionally with the marinade.

Just before taking out of the oven

brush lightly with additional honey to achieve a high glaze.

Note:

This is a messy and tedious recipe, but absolutely delicious.
Category: Meats