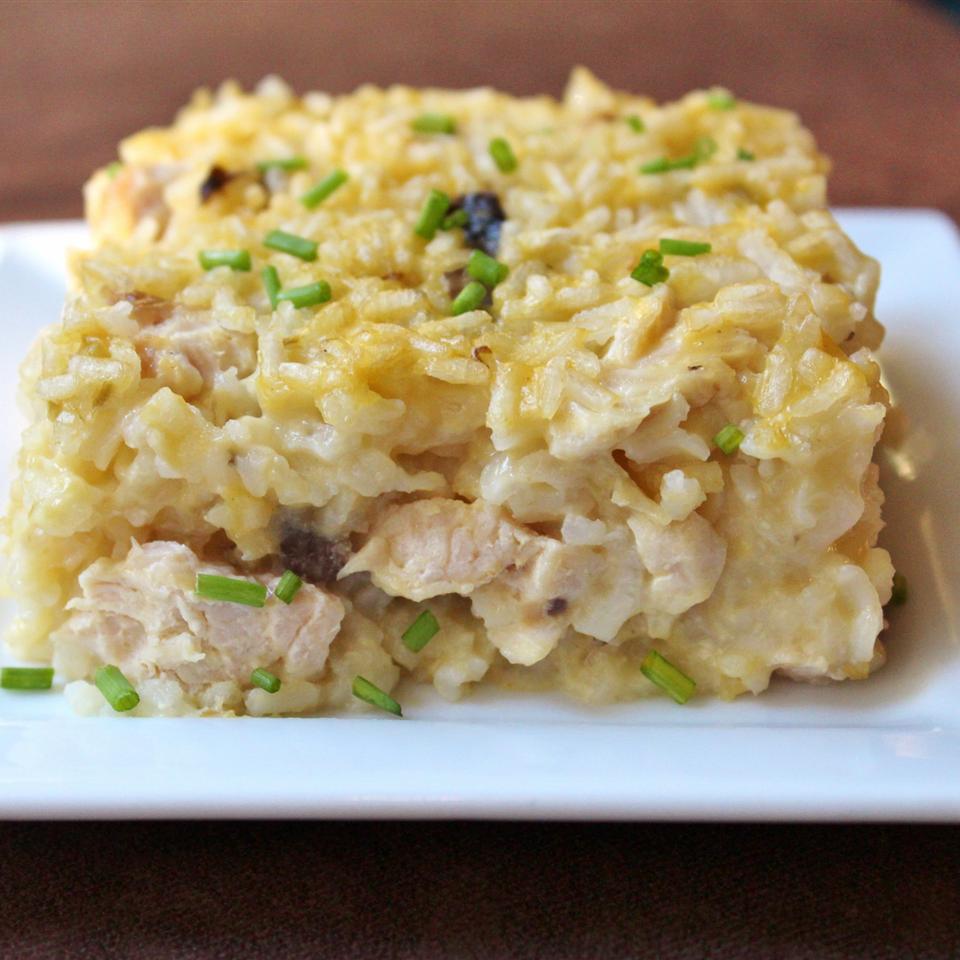 Ingredients
1 cup long grain enriched white rice

1/2 cup onions chopped

1/2 cup butter or margarine melted

2 1/2 cups chicken broth or soup

1/2 cup green bell peppers chopped or thinly sliced

1/2 cup celery diced

1 1/2 cups cooked chicken cut up

1 4 oz. can mushrooms sliced, drained

2 slices American cheese halved diagonally
Directions
In medium skillet brown rice and onion in butter over medium heat, stirring occasionally.

Add broth, green pepper, and celery.

Cook covered, 15 minutes, or until rice is barely tender (not completely cooked).

Add chicken and sliced mushrooms; mix well.

Transfer to

1 1/2 quart casserole.

Bake, covered, in a moderate (350°) oven for15 to 20 minutes, or until heated thoroughly.

Remove casserole from oven and top with halved cheese slices, forming a pinwheel design, and return to oven for a few minutes until cheese begins to melt.

Garnish with sliced ripe olives if desired.
Category: Poultry