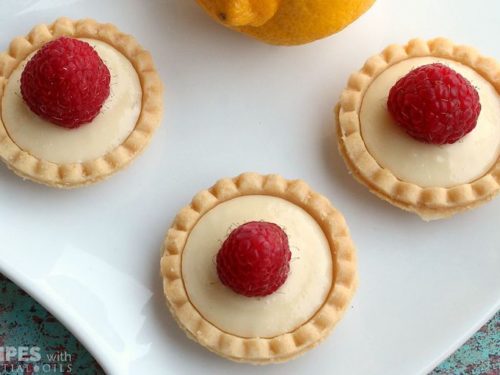 Ingredients
2 8 oz. packages cream cheese (I use light cream cheese)

1/2 cup sugar

2 eggs

1 teaspoon vanilla

vanilla wafers

fruit pie filling
Directions
Blend cream cheese with sugar, eggs, and vanilla.

Beat until smooth.

Place a vanilla wafer in each paper muffin cup.

Fill cups 2/3 full with cream cheese mixture.

Bake at 400° for 10 minutes.

After cool, to with fruit pie filling.

Refrigerate.

If you don't have vanilla wafers, use 1 1/2 cups graham cracker crumbs mixed with 1/4 cup melted butter.

Put one teaspoon in each muffin cup.
Category: Desserts