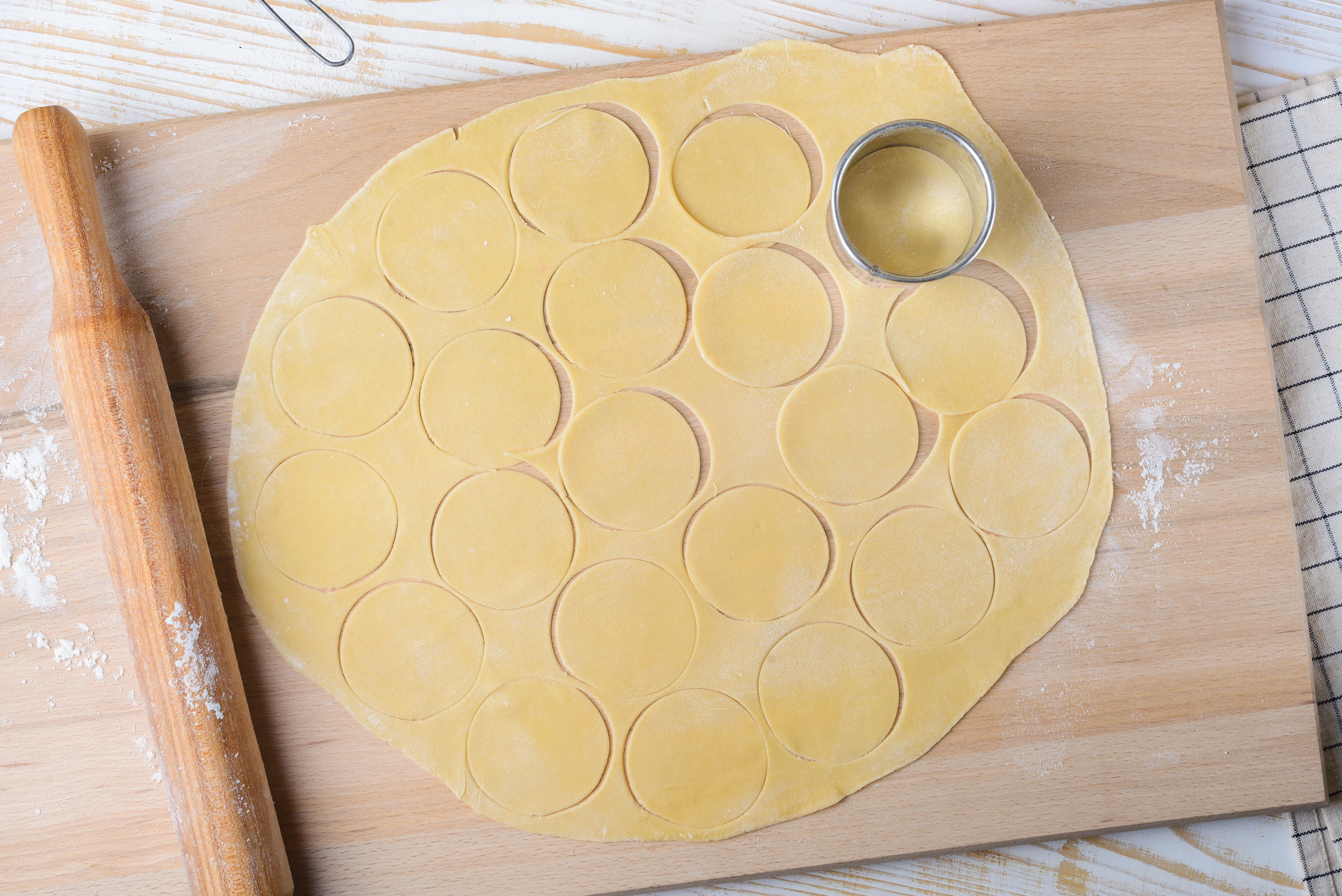 Ingredients
4 eggs

1/2 glass of milk

1 teaspoon salt

3 teaspoons oil

flour
Directions
Place all ingredients except flour in large bowl and beat with egg beater until foamy.

Add flour with egg beater until pasty.

Then add flour until doughy.

Put 1/2 to 1 cup of flour on board and add dough.

Knead dough.

If too bulky, cut dough in half and knead half at a time.

Knead until dough will not take any more flour.

Then place dough on board with bowl over it.

Re knead dough at regular intervals until silky in texture.

Roll out and fill.
Category: Pasta, Sauces, Rice, and Grains