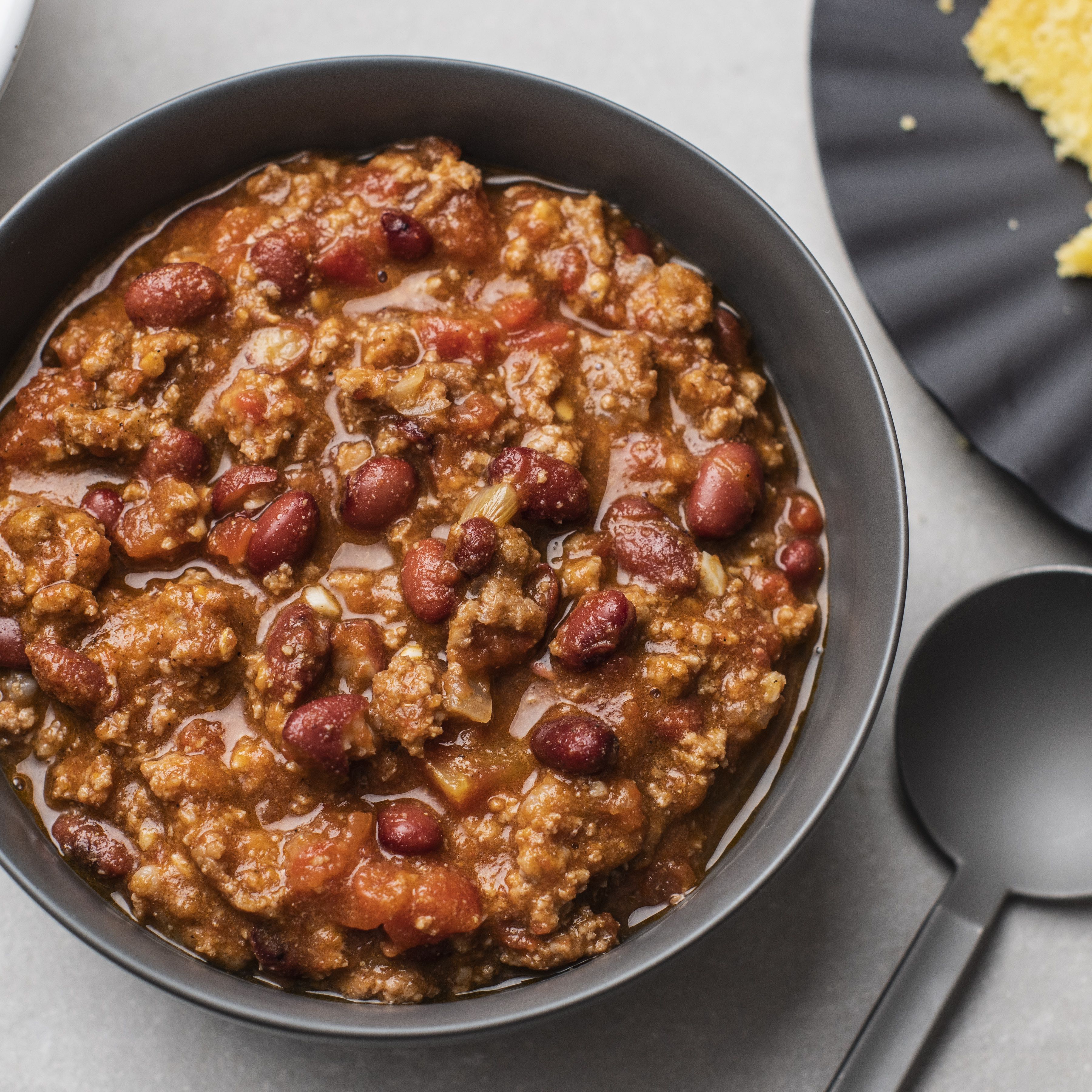 1 Serving crock pot recipe
Ingredients
1 to 2 pounds ground chuck

1 16 oz. can chili beans

1 16 oz. jar salsa

1 to 2 tablespoons chili powder

onion powder

garlic powder

salt and pepper
Directions
Saute ground chuck, and drain (if time allows, you can add fresh shopped onion and garlic).

Mix all ingredients in crock pot.

If you have time to put crock pot on in the morning, it can cook all day on low.

This can also be made on the stove, and just cooked for 10 to 15 minutes.

Serve with soft flour tortillas (warm in microwave between dampened paper towels).
Category: Meats