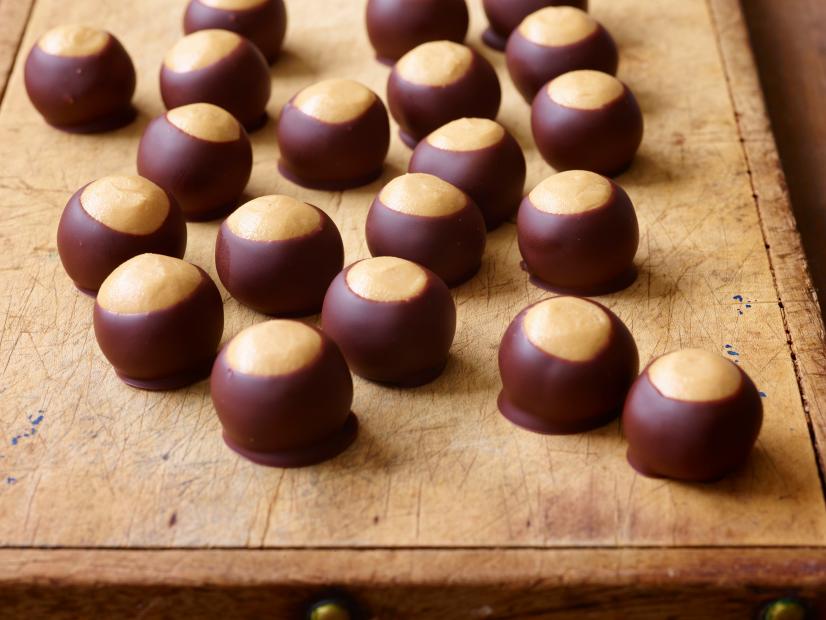 1 Serving The candy of the state of Ohio
Ingredients
1/2 pound butter softened

1 pound peanut butter

1 1/2 pounds powdered sugar

1 12 oz. package semi-sweet morsels

2 ounces unsweetened chocolate
Directions
Mix together butter, peanut butter and sugar (use hands to do it well).

Form into small balls and freeze.

Melt together chocolate chips and unsweetened chocolate in double boiler.

Dip until almost covered.

Make it look like a buckeye. Place on a waxed paper covered cookie sheet.

Freeze 1 hour and then store in a plastic bag.

Variation:

Chocolate dip - 12 ounces of chocolate chips and 1/2 cake paraffin melted in double boiler.
Category: Desserts