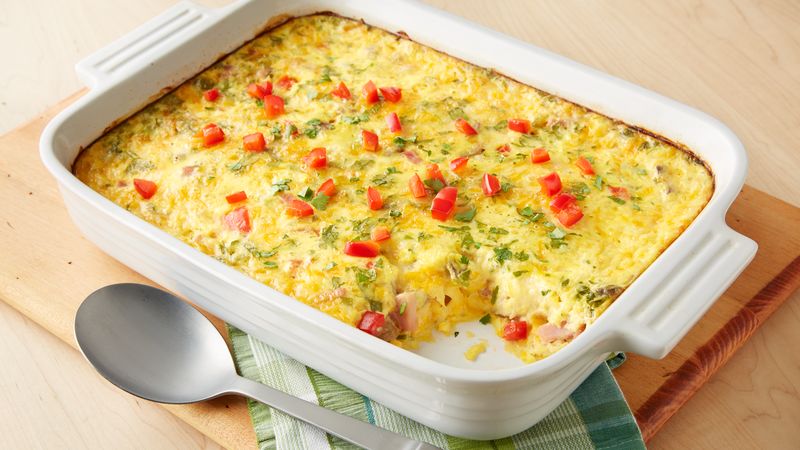 Ingredients
2 cups plain croutons

8 ounces cheddar cheese (2 cups)

8 eggs slightly beaten

4 cups milk

1 teaspoon salt

1 teaspoon prepared mustard

1/4 teaspoon onion powder

2 dashes pepper

8 slices bacon or 1/2 lb. sausage or ham
Directions
Grease a 9x13-inch dish.

Combine croutons and shredded cheese and place in bottom of casserole dish.

Combine eggs and remaining ingredients;

mix until blended.

Pour over crouton mixture in casserole.

Cook bacon until crisp; drain and crumble (equivalent for sausage or ham).

Sprinkle over top of casserole and bake at 325° for 55 to 60 minutes.
Category: Breakfast Foods