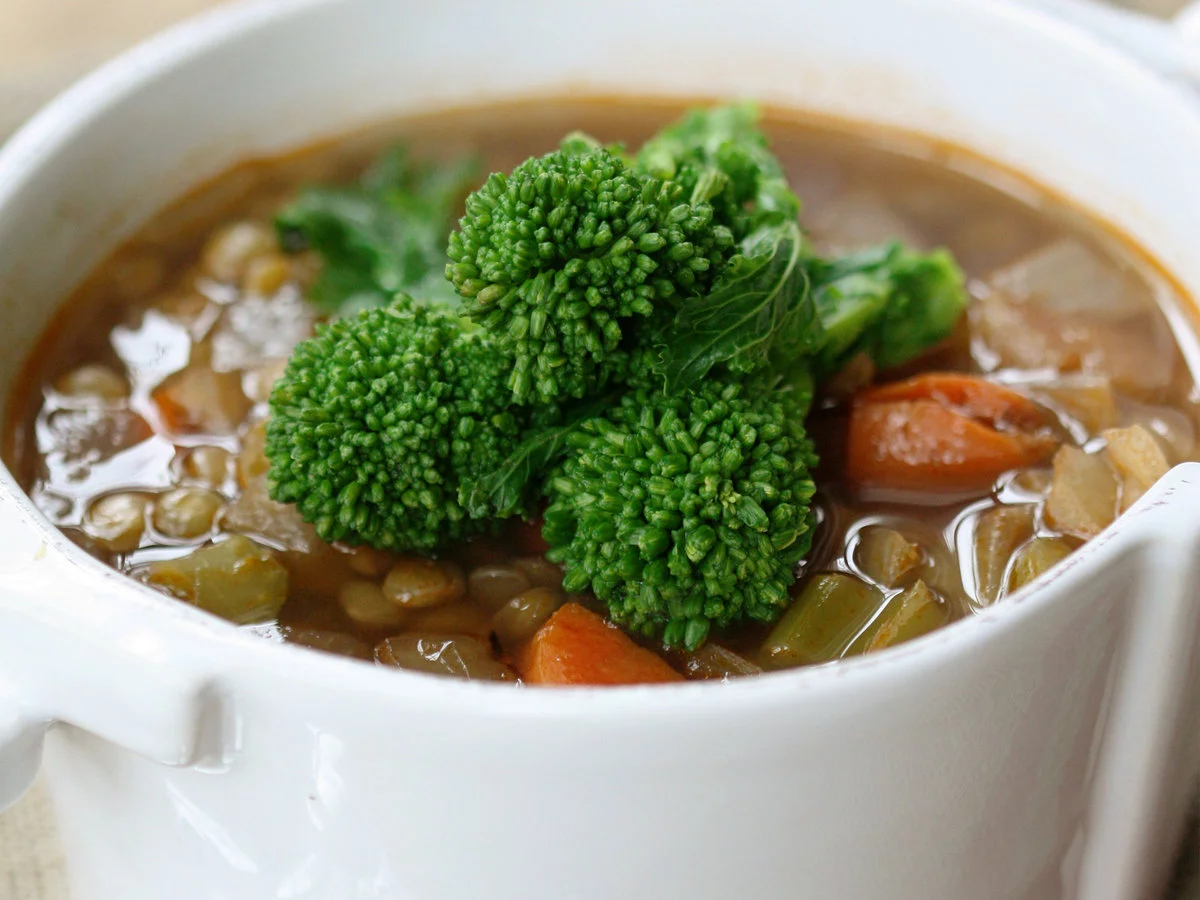 Broccoli di Rabe and Lentil Soup
Ingredients
2 tablespoons olive oil

1 onion chopped

1 cup celery chopped with leaves

2 to 3 cloves garlic

1 cup carrots grated

2 cups lentils

1 28 oz. can canned crushed tomatoes

5 cups water

1 tablespoon salt

1 head broccoli rabe

1/4 pound spaghetti broken into 1" pieces
Directions
In hot oil, saute onions, celery, and garlic.

Add to the pot carrots, lentils, tomatoes, water, and salt.

Bring to a boil, reduce heat and simmer for 1 hour, stirring often.

Add the broccoli rabe and simmer about 1 hour more or until lentils are tender.

Add spaghetti and cook only until al dente (spaghetti will continue to cook in hot soup).

Add chicken broth as needed when lentils thicken too much (I use at least 2 cans of chicken broth).

Add salt and pepper to taste.
Category: Soups