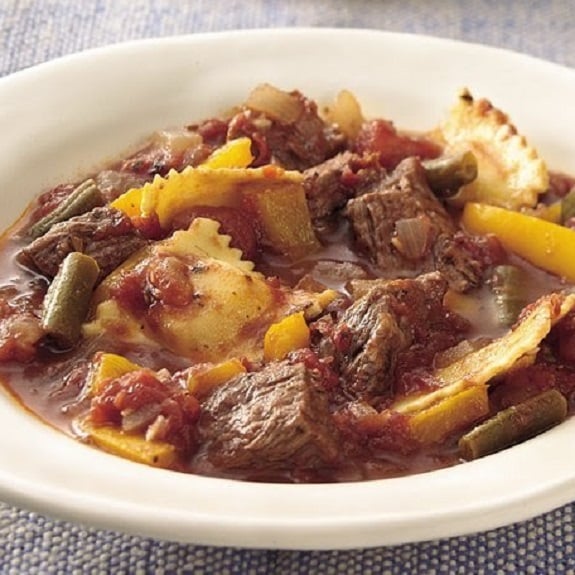 Beef with Ravioli Dumplings
Ingredients
3 tablespoons flour

1 teaspoon salt

dash pepper

1 pound stew meat cubed

2 tablespoons oil

1/4 cup onions chopped

1 clove garlic minced

1/2 teaspoon oregano crushed

1 10 oz. package frozen peas

1 15 oz. can beef or cheese ravioli in sauce

2 tablespoons parsley snipped
Directions
Combine flour, salt and pepper. Coat beef cubes.

Brown.

Add onion, garlic, and oregano.

Cook until onion is tender but not brown.

Transfer to crock pot.

Add 1 cup water.

Cover.

Cook on low for 8 to 10 hours.

Rinse peas under hot water.

Stir into beef mixture along with ravioli and parsley.

Cook 30 minutes longer on high.
Category: Meats