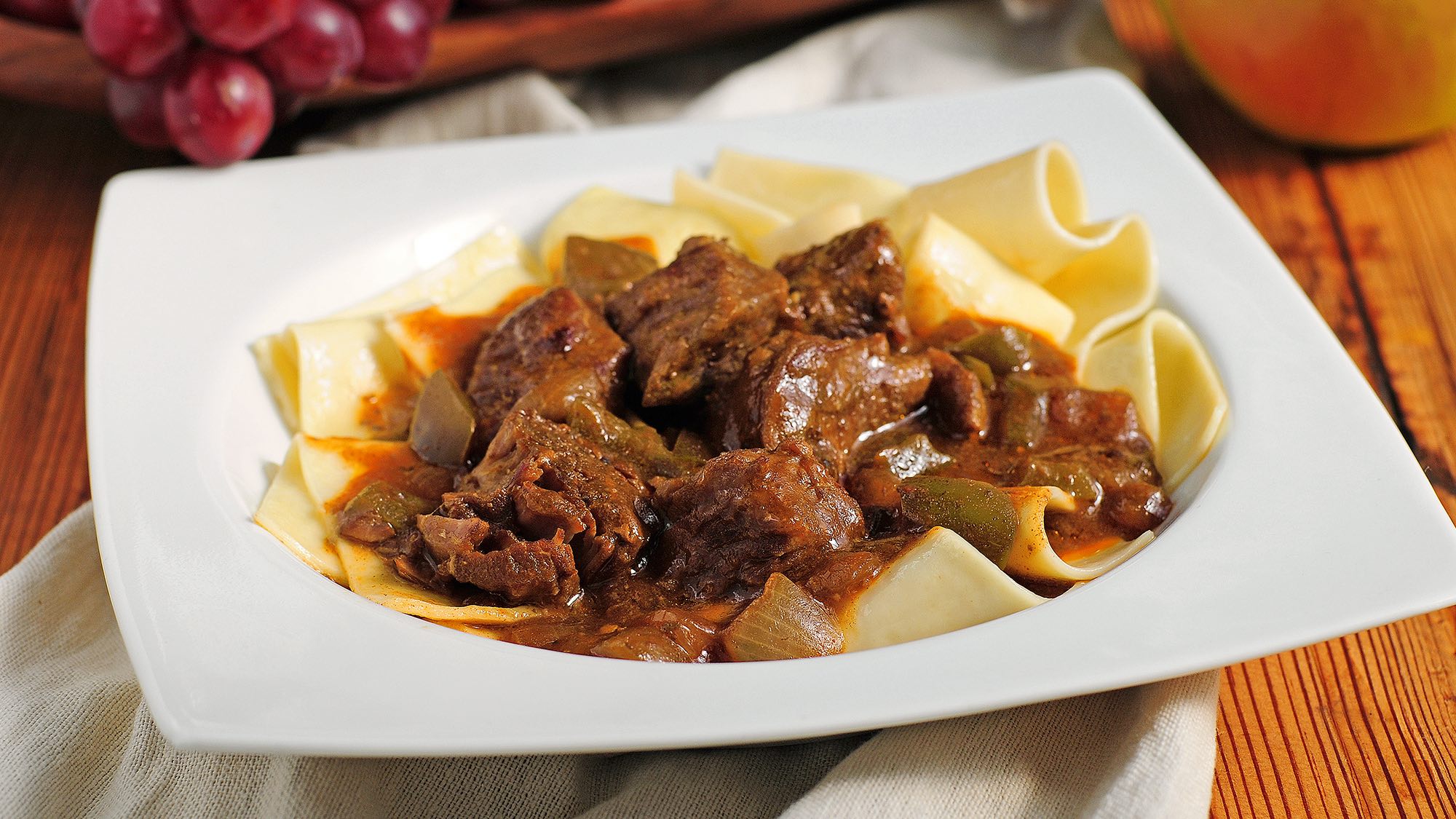 Ingredients
2 pounds chuck roast or steak, cut into bite size pieces.

1 28 oz. can crushed tomatoes

1 tablespoon oil

3 stalks celery and leaves, sliced

2 onions sliced thin

1/2 cup water

1/2 cup wine

1 clove garlic or 1/2 teaspoon minced

3 tablespoons parsley dried or fresh

2 tablespoons Worcestershire sauce

1 to 2 teaspoons paprika

1 teaspoon prepared mustard

2 teaspoons salt

1/2 teaspoon pepper

1/2 cup plain yogurt or low fat sour cream

1/2 pound noodles cooked until barely limp
Directions
Pam pressure cooker.

Heat pot with oil.

Brown meat.

Add the rest of the ingredients except noodles and sour cream or yogurt.

Cook for 12 minutes.

Bring pressure down quickly.

Bring fluid back to a boil, add noodles and cook until barely tender.

Remove from heat and add sour cream or yogurt.

Serve immediately.
Category: Meats