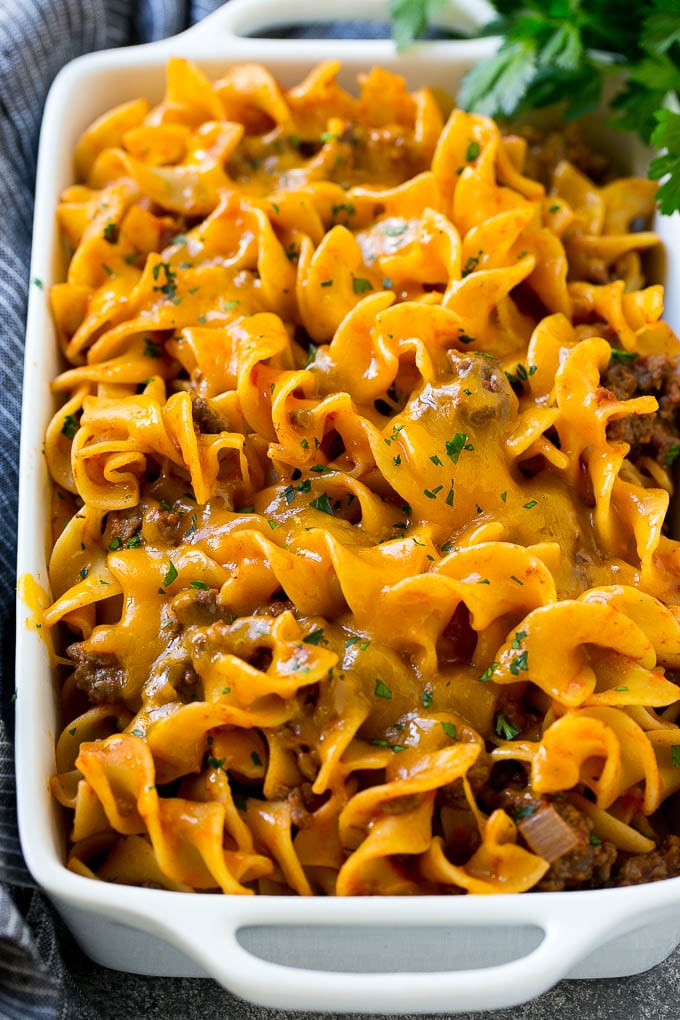 Beef and Noodle Casserole
Ingredients
1 pound ground chuck

1 onion sliced thinly

1/2 cup green bell peppers chopped

1 16 oz. can mixed vegetables undrained (or 1 can Campbell's Vegetable soup)

1 8 oz. can tomato sauce

1 teaspoon oregano

1/2 pound noodles cooked very al dente
Directions
Cook noodles and drain.

In skillet brown beef, onion

and green pepper.

Drain off most of the fat.

Add tomato sauce and oregano and salt and pepper.

Cook a few minutes.

Mix together beef mixture, vegetables and noodle in casserole.

Bake in 425° oven until hot and bubbly (about 20 to 30 minutes).

This recipe can be doubled.

After mixing beef, vegetables and noodles, half can be frozen for another meal.
Category: Meats