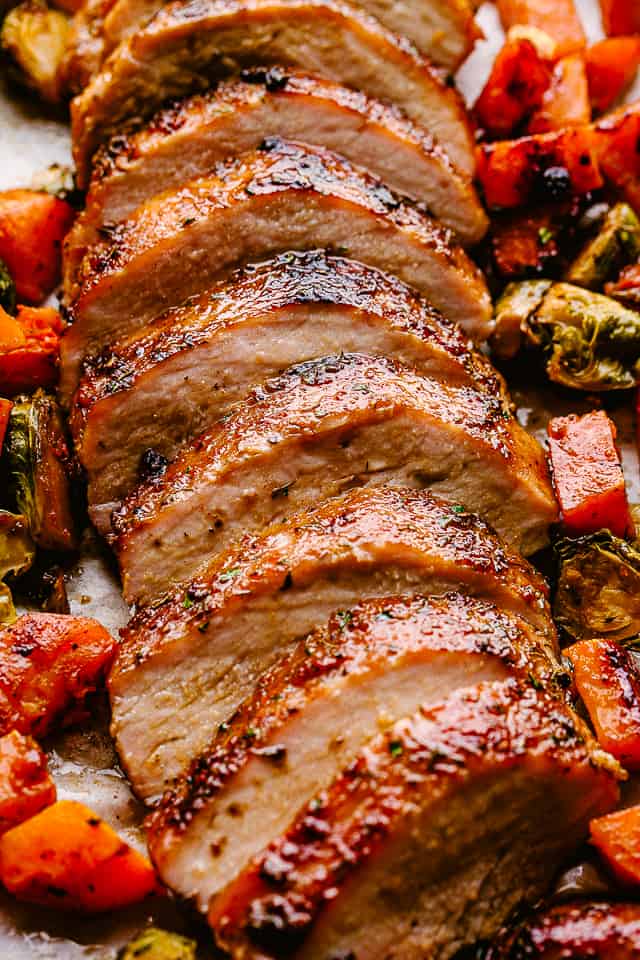 Barbara Stytzer's roast pork
Ingredients
5 pounds pork loin rib end, back bone removed

salt and pepper to taste

1 teaspoon caraway seeds

1 teaspoon Worcestershire sauce

1/2 teaspoon thyme

1/2 teaspoon garlic powder

1 teaspoon oil

2 celery stalks chopped

1 carrot chopped

1 onion chopped

1 cup dry white wine

1 cup brown gravy
Directions
Place pork roast in roasting pan.

Sprinkle on salt, pepper, caraway seeds, worcestershire sauce, thyme and garlic powder.

Pour oil in pan.

Place chopped celery, carrot and onion around the roast.

Place in 450° oven to brown on both sides, about 30 minutes total.

Pour wine over the pork and add brown gravy to the pan.

Cover with foil and bake at 315 to 350° for about 2 hours.

Pierce roast with a fork.

When juices run clear, it is done.

Otherwise, continue cooking and test again.

Pork should be well cooked, but not overcooked.

Place roast on platter, strain gravy from the pan, skimming off fat.
Category: Meats