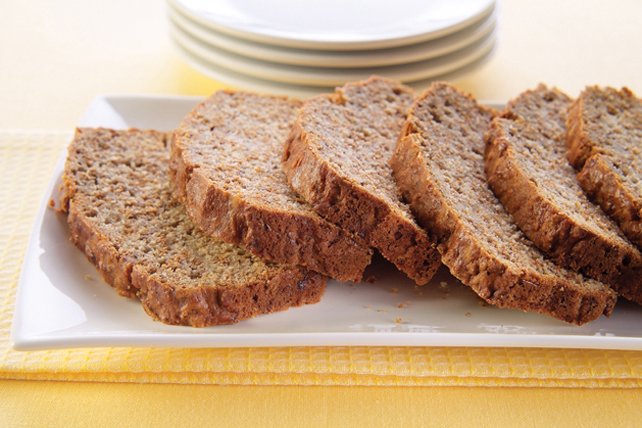 Ingredients
1/2 cup butter or margarine softened

1/2 cup sugar

{"optional"=>nil}

5 packets sugar substitute for additional sweetness

2 eggs

1 1/2 cups bananas very ripe, mashed

1 teaspoon vanilla

1 cup bran

3/4 cup flour

3/4 cup whole wheat flour

2 teaspoons baking powder

1 teaspoon baking soda

1/4 teaspoon salt

1 cup walnuts chopped (optional)
Directions
In a large bowl, mix butter, sugar, eggs, banana and vanilla.

Add bran (unprocessed) and let stand 10 minutes.

Mix flours, baking powder, and soda and salt together in a separate bowl and then blend with banana mixture.

Crush shelled walnuts in a plastic bag with rolling pin.

Add to mixture and blend with a spoon.

Bake in greased, floured 9x5x3" loaf pan at 350° for about 1 hour and 10 minutes.

When done, cool for 10 minutes, then remove from pan and cool on rack.

Variation:

With nuts, add 1 cup of dried coconut soaked in approx. 1/4 to 1/3 cup milk.

Allow coconut to soak in milk and add to batter with nuts.
Category: Quick Breads and Muffins