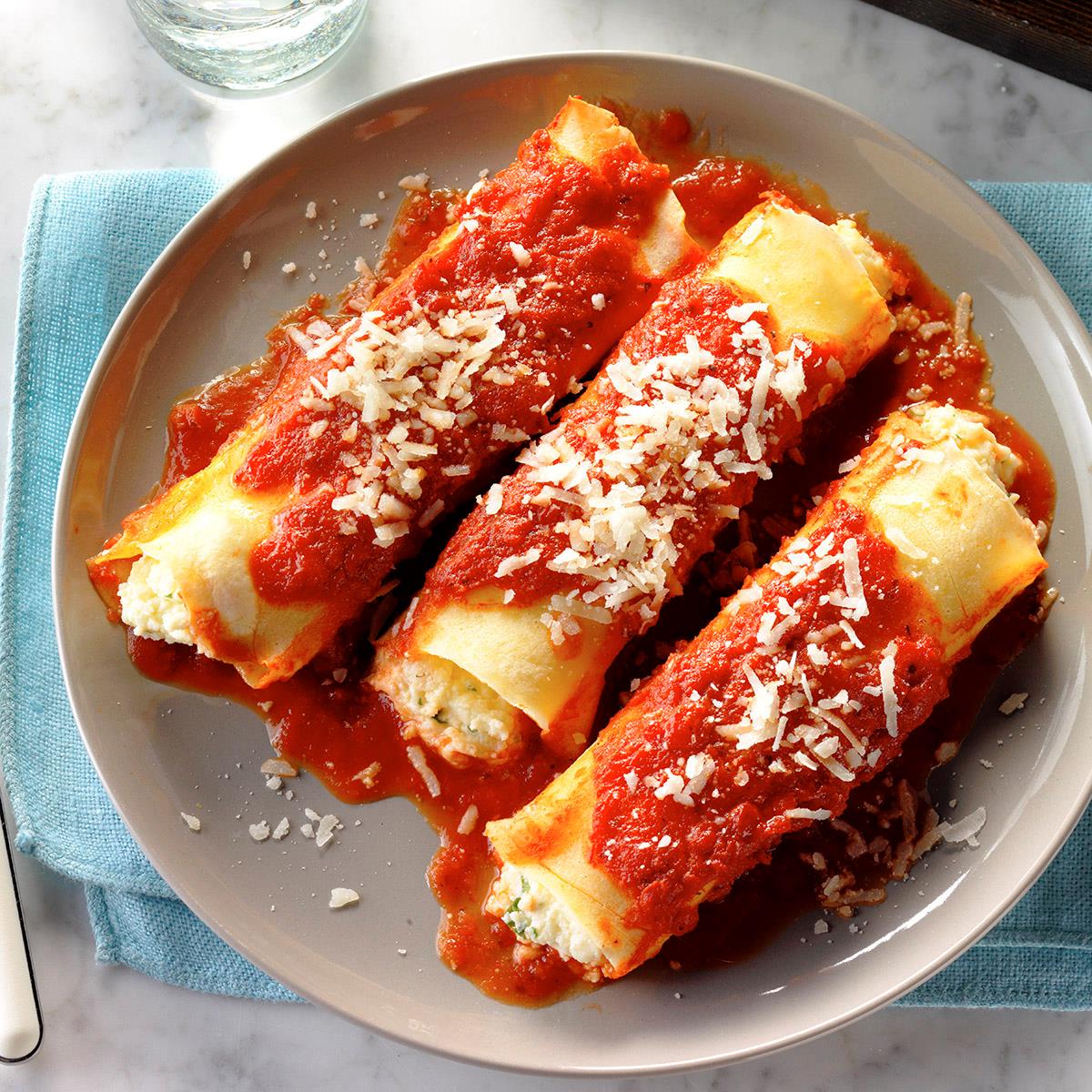 Ingredients
12 large eggs

1 teaspoon salt

1/2 cup cold water

2 cups flour

{"Filling"=>nil}

1 3 pound container ricotta

1 8 ounce mozzarella cheese chunk, cut up

1/2 cup Parmesan cheese or Romano

4 sprigs fresh parsley cut fine (or 2 tbs. dried)

2 eggs slightly beaten

salt and pepper to taste
Directions
In a large mixer blend eggs, salt and water until foamy.

In a sifter, sift flour into the egg mixture a little at a time - only so much that it is blended into the egg mixture without becoming lumpy.

You can add more flour, if needed but only until it's the consistency of thick syrup.

If egg mixture becomes too thick as it sits, you can add cold water until it is the proper consistency.

Spray a two egg pan with Pam and heat.

Add a scant 1/4 cup or less of batter to pan and turn until the pan is coated.

Cook on medium heat until dry spots appear on surface.

Turn and cook on the other side.

Repeat until all the batter is used up.

For filling, blend all ingredients together.

Using large serving spoon, fill center of each pancake with spoonful of filling.

Wet quarter size edge of pancake on one side and press together.

Place layer of sauce in a pan and lay manicotti

in a single layer on sauce.

Place more sauce on top and sprinkle with Parmesan cheese if desired.

Bake in 375-400° oven until bubbly - approx. 1/2 hour.

3 to 4 manicotti for average serving - 6 for a large eater.
Category: Pasta, Sauces, Rice, and Grains