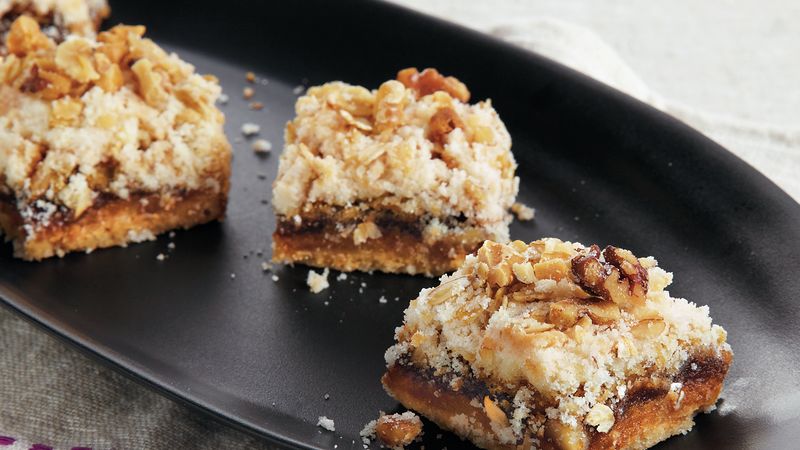 Ingredients
1 1/2 cups all-purpose flour

1 teaspoon baking soda

1 teaspoon salt

2 1/2 cups quick cooking rolled oats

1 1/2 cups sugar

1 cup butter or margarine

1 1/2 cups apple butter
Directions
Combine flour, baking soda, and salt in a large bowl;

add oats and sugar.

Stir in butter, and mix well.

Press half of mixture into a greased 13x9x2-inch baking pan; top with apple butter.

Sprinkle with remaining crumb mixture, and press in gently with spoon.

Bake at 350° for 55 minutes or until browned.

Cool and cut into bars.
Category: Desserts