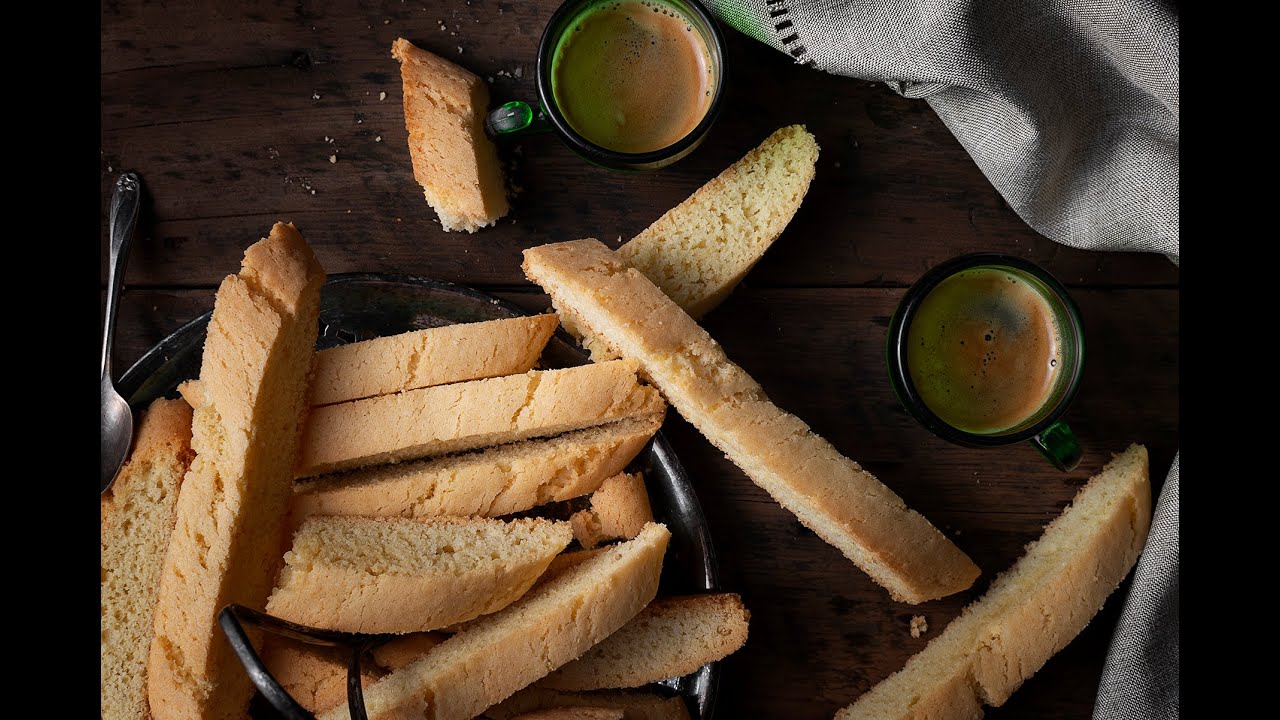 1 Serving revised from Aunt Fanny's recipe
Ingredients
4 eggs or 1 cup egg substitute

1 small bottle of anise oil

1/2 cup plus two tablespoons of canola oil

4 teaspoons baking powder

3 1/2 to 4 cups flour

1 cup sugar

pinch of salt

1 cup chopped walnuts

1 cup raisins
Directions
In a large bowl, sift 3 1/2 cups flour with baking powder and salt.

Add raisins and nuts.

In a small bowl mix oil, eggs, sugar and almost all of the bottle of anise oil (leaving a few drops for icing) and beat well.

Add liquids to flour mixture and mix until well blended.

Turn on a floured board and knead in rest of the flour until it can be handled and isn't sticky anymore.

Take pieces of dough in your hands and roll into 3 inch logs (approx.) not too thick and not pencil thin either.

Place on lightly sprayed cookie sheet and bake at 400° for 10 to 15 minutes or until golden brown.

If after 15 minutes undersides are brown and tops are still light, place in broiler part of oven and watching carefully, brown lightly on top.

Cool thoroughly.

Icing:

Mix 1 1/2 cups confectioner's sugar, the last few drops of anise oil, and a few drops of water at a time until you get a creamy consistency.

Using pastry brush, brush each log until icing is gone (Brush and let dry a bit, and then brush again).
Category: Desserts