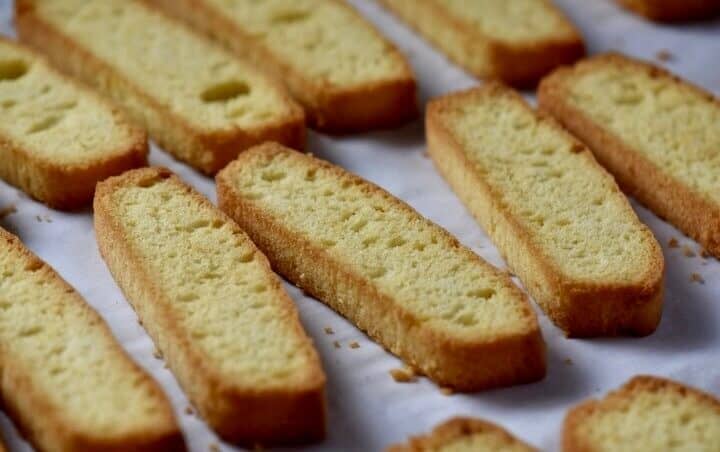 Ingredients
6 eggs or 1 1/2 cups egg substitute

1 cup canola oil or vegetable oil

1 cup sugar

1 small bottle of anise oil

4 1/2 teaspoons baking powder

3 1/2 cups flour

1 cup almonds sliced (if desired)
Directions
Beat eggs. Add sugar and beat some more.

Add anise and oil and mix well.

Sift flour and baking powder. Combine with egg mixture, add nuts and mix again.

Place on cookie sheet in the form of 2 long logs or loaves.

Bake a 375° for 15 to 20 minutes or until golden brown.

Let cool and slice into 1/2" slices.

Place on cookie sheets and brown under broiler.

Watch carefully-don't burn them.
Category: Desserts