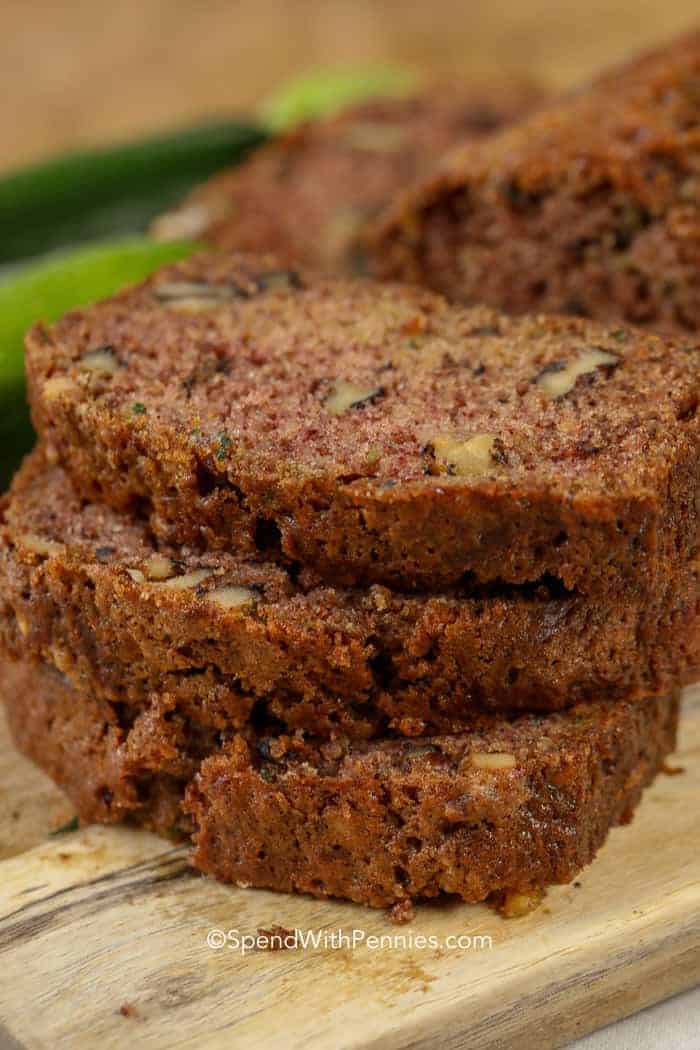 Ingredients
2 eggs or eggbeaters

3/4 cup sugar

1/3 cup vegetable oil

1 teaspoon vanilla

1 cup zucchini unreeled, grated coarsely

1 3/4 cups flour

1/2 teaspoon baking powder

1/2 teaspoon baking soda

1/2 teaspoon cinnamon

1/2 cup nuts chopped
Directions
Grease a 9x5x3 inch loaf pan.

Preheat oven to 350°. Beat eggs until foamy.

Gradually add sugar and then oil.

Sift together flour, baking powder, baking soda and cinnamon.

Add the vanilla.

Mix well. Add zucchini and nuts.

Blend well.

Bake one hour or more until done.

Time depends upon how much and how moist the raw zucchini is.

I double the recipe and make two loaves.

Freezes well.
Category: Quick Breads and Muffins