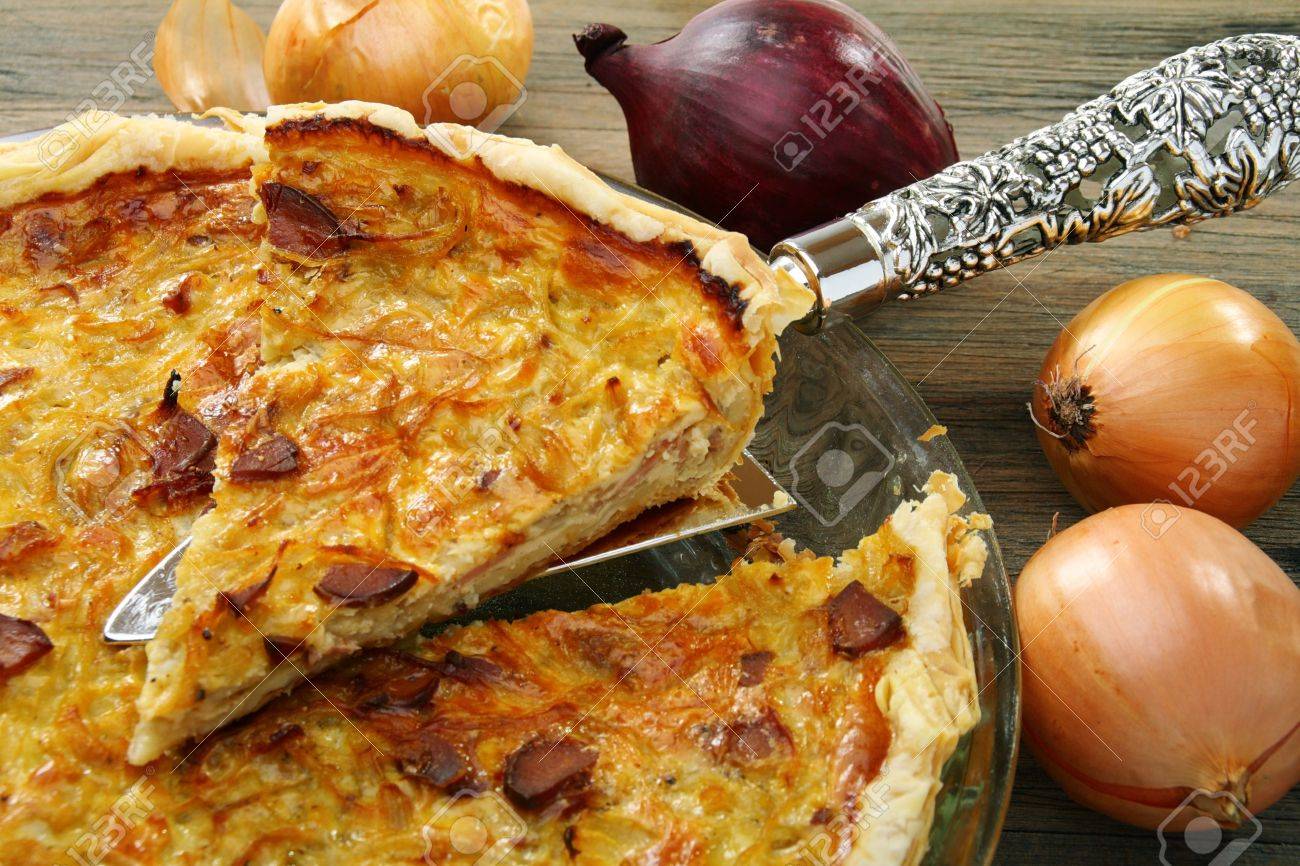 Ingredients
1 all-ready pie crust (9")

6 slices bacon

1 tablespoon butter

6 large onions thinly sliced

slat and pepper to taste

1 tablespoon flour

1 cup heavy cream beaten with 4 whole eggs

1/8 teaspoon nutmeg
Directions
Preheat oven to 400°.

Fry the bacon in a large skillet until just crisp.

Do not overcool.

Drain on paper towels and crumble;

set aside.

Discard the bacon fat and in the same pan melt the butter, add the onion slices and crushed bacon.

Saute, stirring occasionally until onions are wilted and slightly soft.

Add salt and pepper to taste.

Remove the pan from the stove and sprinkle on the flour.

Gently beat the eggs and cream together and slowly add to the pan, and continue to mix until all is incorporated.

Pour the mixture into the prepared pie shell, sprinkle with nutmeg and bake for 35-40 minutes or until to is brown.

Serves 4 for dinner or 8 as an appetizer.
Category: Breakfast Foods