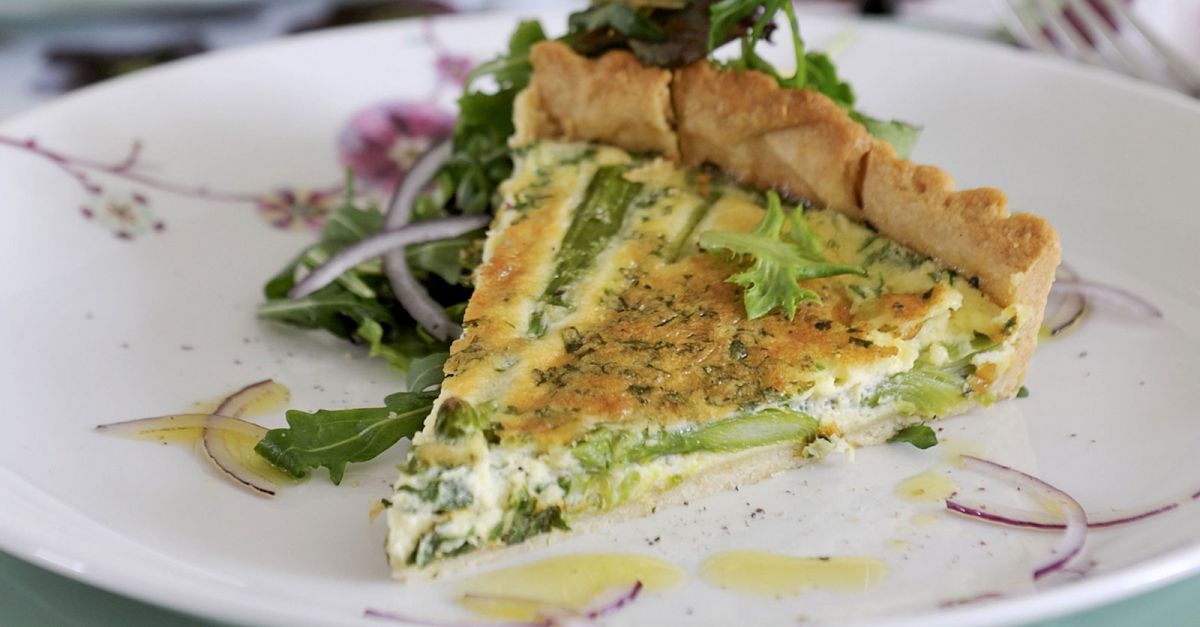 Ingredients
1 pie crust (9" unbaked)

1 10 oz. package asparagus spears or tips

3/4 cup milk

3/4 cup half and half

1/2 cup onions finely chopped

1 teaspoon salt

1/4 teaspoon nutmeg

dash of pepper

3 eggs slightly beaten

1 cup Swiss cheese shredded
Directions
Bake pie shell at 400° for 8 to 10 minutes.

Prepare asparagus as directed on package; drain.

Combine milk, cream, onion, salt, nutmeg, and pepper in saucepan.

Bring to a boil; then simmer 1 minute.

Stir hot mixture into eggs.

Sprinkle 2/3 of cheese into partially baked pie shell.

Arrange asparagus over cheese, trimming spears if necessary.

Pour in egg mixture.

Sprinkle remaining cheese over top.

Bake at 375° for 20 to 25 minutes or until knife inserted 1 inch from center comes out clean.
Category: Breakfast Foods